You've found the Nonprofit Wizards podcast!
Have you ever wanted to "pick the brain" of other nonprofit executives? Find out how they got their start? How they handle the tricky parts of the job? What they worry about?
Well you're in luck!
This is the spot to find PRACTICAL advice and ACTIONABLE ideas about all of the things that go into a nonprofit executive's job. Better yet, you won't get any fluff--just tools to help you make your organization, and yourself, better.
We interview people doing remarkable things in the nonprofit sector and share their secrets with you.
Never listened to a podcast before? That's okay, check out this beginning listeners page.
If you have a chance, give us an honest review on iTunes, tweet about the show, or head over to our Facebook page...or do all three!
Episodes
Episode 021: Would rather ask for money or give it away?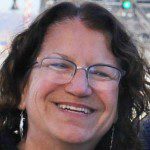 Would you rather work for an organization that raises money or one that gives it away? If you're Miriam Barnett, you'd choose the latter. For most of her career, Miriam has helped connect donors who care with causes that matter. She has seen the direct impact of philanthropic giving on program beneficiaries. She's also seen how this value exchange can profoundly impact the life of the donor. Listen in to hear her thoughts on this most important part of an Executive Director's job.
Episode 020: Starting an organization on a napkin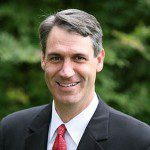 Which is easier? Running an organization that exists solely on a napkin? Or transitioning from an aspirational organization to an operational one? Scott Hazelrigg sits down to talk with us about the challenges of both, and the added challenge of "flipping the switch." The bottom line? Be authentic, know your areas of strength and focus your efforts. Do that, and you'll be your best self to every day...which is exactly what your organization needs.
Episode 019: Being your organization's chief cheerleader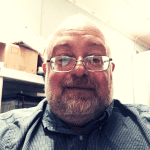 How are you making the world a better place each and every day? For Kevin Glackin-Coley the way you do it is to be in the community promoting your mission each and every day. Talking with donors, working with government partners, and collaborating with other human service organizations all help his food bank accomplish its mission. Kevin's secret to success? Know your role and be persistent. And optimistic.
Episode 018: Keeping your Board focused on strategy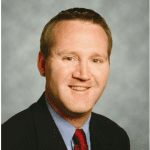 Nonprofit executives hear it all the time: you need to keep your board focused on strategy, not tactics. Sounds great in theory, but how do you actually put it into practice? Jeff Yost shares his tips.
Episode 017: Make Time to Care For Yourself with Putter Bert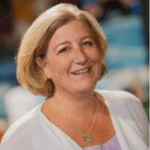 Nonprofit Executives often fall into the trap of thinking of themselves last. This short-sighted behavior can stress relationships with loved ones and coworkers, and can lead to resentment and burnout. Learn about Putter's philosophy of caring for herself so she can care for others.
Episode 016: Focus on Energy with Becky Gould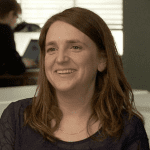 Nebraska Appleseed fights for justice and opportunity for all Nebraskans. While giving a voice to the voiceless can be invigorating the task of effecting social change is massive, and is akin to pushing a boulder up a hill. Find out how one nonprofit exec keeps her energy up.
Episode 015: Living in a fishbowl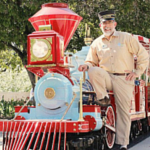 Being the CEO of a highly visible nonprofit in a small town has it's advantages...and disadvantages. John Chapo stops by to talk about the unique pressures of being "the zoo guy" 24/7 and knowing that his actions are always on display. Even when he gets cut off in traffic!
Episode 014: Do you have the courage to lead?
Today we are joined by Lindy Hoyer, Executive Director of Omaha Children's Museum. Through it all, she has maintained one core philosophy: growth. This applies not only to the children who visit, but also to the organization, the staff who work there, members of the board--and to Lindy herself.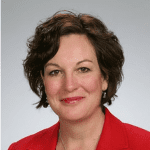 Episode 013: The joys and trials of growing an organization from the ground up
Today we are joined by Susanne Blue, Executive Director of Matt Talbot Kitchen and Outreach. Susanne shares the joys and struggles along the journey. Through it all, she's maintained positivity and an attitude of servant leadership.
Episode 012: Could your organization use a rebrand?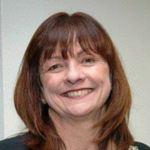 Sunnee O'Rork from i.d.e.a. Museum joins us to talk about giving an established museum a fresh look. We also talk about meditation, being open to new experiences, what you gain from mentors and the power of listening.
Episode 011: What makes a great board orientation?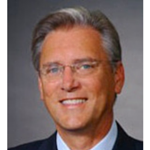 Topher Hansen from CenterPointe visits the show to discuss his process for orienting new board members to his organization. He also shares a tip for a better relationship with your board chair and much, much more.
Episode 010: Can little things make a big difference in your organization's culture?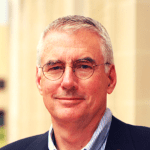 Scott Young with the Food Bank of Lincoln shares his advice about creating a supportive culture for staff. He also makes nonprofit leadership analogous to horse racing!
Episode 009: Is financial stress hurting your organization's productivity?
Episode 008: Tales from the trenches: inside the major gift ask
Episode 007: Are you feeling the LOVE from your board chair? 
Episode 006: What do people think of you when you're not in the room? 
Episode 005: Are you wasting your marketing dollars?
Episode 004: Insider secrets to working the media like a pro
Episode 003: Three mistakes you can't make when asking for money
Episode 002: Do you have "A" players on your team?
Episode 001: Worried about staff burnout?